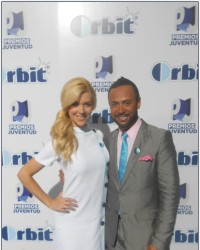 Nick Verreos, designer to the stars, believes that everyone should have their moment in the spotlight. Red carpet styles can inspire new ideas, pulling elements into outfits that go the extra mile – no matter what. Here are some additional tips to help bring your personal fashion story to life and transform any occasion into a time for glamour:
Sweetheart, it's about your neckline!
This season's red carpet looks are emphasizing necklines to the max! Strapless dresses, corset-style tops, plunging V's have been the neckline of choice for some of our top Latina stars.

Find the neckline that flatters your style and body type: voluptuous ladies look lovely in a sweetheart or V-neck cut; if you have fabulous shoulders – go for the strapless!
Men, we're not leaving you out! The warmer weather is a great time to open up that collared shirt and ditch the tie. There are few looks more classic than a great pair of jeans and an open collared shirt in a great pink or white – go ahead and open up one more button!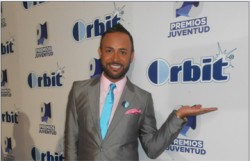 Key Accessories
Do not be afraid to mix and match clothes and accessories. This is something that many celebrities do today and they usually end up looking stylish.

You can wear brightly colored accessories, like bags, necklaces, scarves, belts and even brightly colored lipstick. Accessories can turn a simple outfit into a fabulous look!
No matter what pieces you pull together, there is one tip that will finish your look. It's the style-must have that you should always have handy for a clean, good feeling: Orbit gum. Orbit gum comes in a variety of colors and flavors, making it easy to mix and match and the perfect accessory to any outfit!
Make an impression!
Dress for the occasion, but bring your own personal style into the mix, with a special flair that will make your outfit memorable.

Party-goers can get extra-inspired with images of your favorite celebrities and current trends.
Have a basic black you love to wear to the office? Live out loud with color to really bring pizzazz to an outfit!
Power shopping calls for a great pop of lipstick color to dress up even the most basic outfit!
Visit www.chicaorbit.com for more fashion tips from Nick Verreos and to view images of his red carpet experience with Chica Orbit.