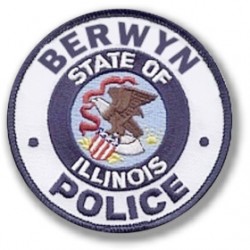 On Thursday, Sept. 8 the Berwyn Police Department received a call in the 2800 block of Lombard Ave for an unresponsive 14 year-old male. When the first responders arrived they were met by the mother of the child, Lydia Price who directed the paramedics to the back of the residence where they observed the unconscious 14 year-old boy. Berwyn Paramedics immediately rendered life saving assistance to the victim. Subsequently, the victim was transported to MacNeal Hospital in Berwyn where the 14 year-old child was pronounced deceased.
Due to the discovery of deplorable living conditions at the residence, the Cook County Medical Examiner's Office requested the house to be sealed pending autopsy examination. An autopsy was eventually conducted by the Cook County Medical Examiner's Office where the cause of death was determined to be Bronchial Pneumonia.
Further investigation conducted by the first arriving officers discovered the residence to be in deplorable and uninhabitable living conditions. Four other children ages 12, 16, 17, and 18 were found to be living in the squalor along with the children's grandmother. Due to this discovery, the children were also transported by the Berwyn Fire Department to MacNeal Hospital for further examination. While at the hospital, the Department of Children and Family Services took temporary protective custody of three of the children, ages 12, 16, and 17.
Upon entering the residence for preliminary investigation, the officers discovered an overpowering stench of human and animal feces, along with numerous animal cages stacked throughout the kitchen and living areas. Due to the deplorable conditions the scene was secured by the BPD for removal of the large quantity of animals.
On Sunday evening, September 11, 2011, after conducting a very thorough and detailed investigation, the Berwyn Police Department and the Cook County States Attorneys Office charged the mother of the five with two counts of criminal neglect of a Disable Child resulting in death, four misdemeanor charges of endangering the life of a child, and one misdemeanor count of animal hoarding. For a complete list of charges, visit www.berwynpolicedepartment.com.