By: Ashmar Mandou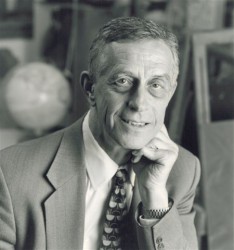 Described by some outsiders as the North Star of education and leadership, El Valor has been the beacon for transformation since 1973 when founder Guadalupe Reyes envisioned a place where community members from all backgrounds, 'could live, learn, and work.'
Since its inception, El Valor has grown into a multifaceted organization paving the way for other institutions to follow suit in the realm of early childhood education and bringing pivotal issues to the forefront. "Everyone has to work together to transform the community," said President of El Valor Victor Allocco, Ph.D. "From our computer literacy programs to our associate degrees programs, we try to give people the wherewithal to make money and to try to live a full life."
Today, El Valor reaches out to 4,000 families across the city promoting literacy and leadership building. "Nothing makes me happier than to see individuals realize their own potential," said Dr. Allocco. El Valor was nominated by Illinois State Governor Pat Quinn as a National Center for Excellence and is the second largest provider of early childhood education programs in Chicago.
Among early childhood development, El Valor has a Children and Family Center, Technology Center, and a Vocational Development Center in the Pilsen Community. In addition, El Valor has a Children and Family center in the community of South Chicago and six Community Residence homes for adults with disabilities throughout Chicagoland; and a third Children and Family Center in Little Village. We spoke to Victor Allocco, who shared his vision for El Valor, how institutions should come together for the betterment of the community, and what he finds most inspiring.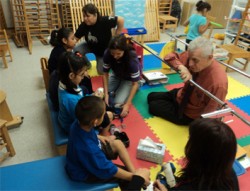 El Valor
El Valor is an organization that incorporates excellence and inclusion as its model. Our goal was to transform communities. We have three goals as an organization, to be the best in the nation in early childhood and developing youth, to be the model of inclusion with people of disability, and to develop national Latino leadership. We work at the very community level, one person at a time. But we also have a vision that hopefully creates a ripple effect across the country where what we do will be done in such a way that it can be replicated and be an inspiration to other communities in other parts of the country.
Heart of the Community
It is all one person at a time. It is the person that came up to me last night and said, 'you know, my child with down-syndrome is 21-years old now and she is working, she is so talented, she is writing.' It is those stories that make it all worth while. And there are so many stories. We work with 4,000 families and almost wherever I go, someone comes up to me and says, 'I got my degree at El Valor.' Or somebody will call from an institution where they are the executive director and say, 'El Valor was the inspiration for me to build a building.' We have been creating relationships for a long time and it is sort of under the service. We do go around blowing a big horn. We prefer to work underneath and develop communities where people see that they have power. Where people see that they have talent and where they see they can bring change.
Community Woes
Sometimes it makes me angry that institutions are not doing what they are supposed to do. It is almost like a vicious circle. But I also have a lot of hope. Sometimes I am sitting at a meeting and everybody is talking about all the problems in the community and there are problems, like unemployment. But I will say this, that the people in our communities, they are finding ways to survive. It is a very difficult time, but people are working very, very hard. Whether it is selling paletas or whether it is figuring out strategies to market themselves. They are trying to reach the American dream. And how do we help them to do that? That is the real question.
Promoting Advocacy
I think that is the most enriching part of all. I see myself more in the background and see the future in the staff at El Valor. I see the future in our Vice President Clara Lopez, who runs three children and family centers. We are the second largest provider of early childhood education in the city next to the Chicago public schools. Clara does it with grace. We had visitors from Washington who came to our centers and said we are the standard…we are the North Star of early childhood education. That is what inspires me and gives me great hope for the future.
International Inclusion Center
The whole staff has a dream for an inclusion center for people with disabilities. We are thinking of building something in the Back of the Yards, called the International Inclusion Center. It would be a model for the nation, may be even the world, where we would show what true inclusion and people with disabilities is like. Where in the early childhood programs maybe 25 percent of the staff who are teachers, counselors, and case managers, and directors would be people with disabilities. We want to show how true inclusion really works. And it would be a combination of African-Americans, Latinos, Asians, everybody together, with artists coming in and musicians, and workforce development. So we have been putting this plan together for the last two years. That would be what I like to see happen in the next five years.
Challenging Families
I would like people to see El Valor as a sign of hope and transformation. A place where they can feel respected, where this is their home. They are here to challenge us, and also to share their gifts with us, and also to be challenged by us. Challenged to be the best. Challenged to dream of their child to go to the best schools in the world. Challenged for themselves personally, to love their children. To create a home where there is love, care, and respect. I see El Valor as being this kind of organization that is embracing, humble, and to make people, who come here, feel like they can contribute.
Message
You can fulfill your dreams. It is still possible to dream and to achieve your dreams. My personal message, something that I follow is, everything you have, you have be given, learn to share it with others.
To learn more about El Valor and its programs, visit www.elvalor.org. Or call its main office, at 312-666-4511.