Today, MillerCoors launched its 2011 MillerCoors Líderes campaign that highlights twelve outstanding individuals who are making a difference through leadership in their communities. The 2011 MillerCoors Líderes include motivational speakers, environmentalists, community organizers, mentors, and volunteers of legal drinking age who were nominated by national and local nonprofits for their exceptional contributions to the Latino community. The 2011 MillerCoors Líderes include two from Chicago,
Diana Angulo | Chicago | Hispanic Alliance for Career Enhancement (HACE)
Jose Miguel Muñoz | Chicago | Association House of Chicago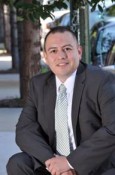 The general public can vote through October 31 on www.MillerCoorsLideres.com. The leader with the most votes will be named the MillerCoors 2011 Líder of the Year and will receive a $25,000 grant to develop and implement a community leadership program with his/her sponsoring nonprofit organization and MillerCoors.