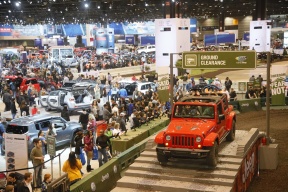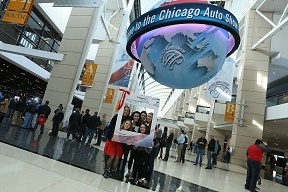 The Chicago Auto Show rides in this weekend at McCormick Place, 2301 S. Lake Shore Drive., Chicago beginning February 10th through the 19th. As one of the largest auto shows in North America, Chicago Auto Show will utilize more than one million square feet in the North and South Exhibit Halls. "As the place to connect with consumers, Chicago is perfectly positioned to harness the power of its crowds and incentive attendees for sharing their show experience via social media," said Chicago Auto Show General Manager David Sloan. For 2018, show organizers have a robust lineup of social media and interactive fun in store for attendees, including:
#CAS18 Challenges
Show organizers have teamed up with brand-new BUZZHUB sponsor, Cars.com, to encourage attendees to feature their Best of #CAS18 moments using the show's official hashtag – #CAS18 – for the chance to win prizes all show long. Trending themes will be displayed on a 21-ft. social media wall located in the BUZZHUB near the Grand Concourse. Show organizers are working with local Instagram influencers to generate creative, compelling content from the show floor. Each morning, a new image will be shared via official Chicago Auto Show social media channels challenging fans to beat that image on Instagram. The hashtag to use is #instaCAS.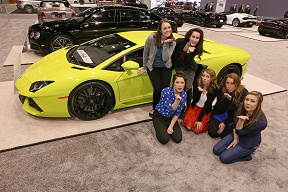 ChicaGO Show Us Your App
The official Chicago Auto Show mobile app, available for Apple or Android smartphones, is the virtual tour guide to the nation's largest auto show. Street team #CAS18 Social Squad members will be checking with show-goers to see if they have the app on their phone; if they do, they will win instant show swag and apparel.
Attendees can connect with the Chicago Auto Show's vibrant communities on Facebook, Twitter, Instagram, Snapchat and YouTube for a virtual backstage pass to learn about the hottest cars, special events and contests. For more information on the 2018 Chicago Auto Show, visit www.ChicagoAutoShow.com or www.Facebook.com/ChicagoAutoShow.