By: Daniel Nardini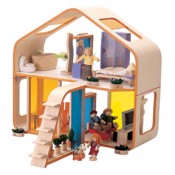 A long time ago, there was a place in Oakbrook called Castle of Toys. I used to buy toys there 40 years ago, and they had an incredible selection—everything from games to models to action figures and dolls to small children's toys to bicycles to science kits. It has long since gone out of business, but it was a fantastic place. The Borders bookstore chain was the same thing only with books. Ironically there was a Borders in Oakbrook as well.
You could look around in the long isles of books on just about every subject you could name. They had chairs to relax in. They had an excellent choice of videos and later DVDs, and a children's book and play area. Also, there was a CD section with all kinds of music selections from the classical symphonies to jazz, rock and roll, and music from around the world. They had a small cafe where you could get a coffee or cake and bread. It was a nice cozy place where you could get away from work and your house if you wanted to go somewhere but not do too much.
It was a great way for me and my wife to spend a few hours and eventually buy books. Every now and then they had bargain book sales and even authors came and gave lectures and sign their newest books. Sometimes I just fell asleep in a chair while I was reading a book (eventually I did buy the book). My wife enjoyed seeing the books in the art and travel sections. Whenever we had finished work and we did not want to go home yet, we always headed down to Borders. It was a great place to relax and do something else instead of work or watching the TV.
Sadly, like the Castle of Toys, Borders has been consigned to history. It will be something we will miss, and I know that so many people have lost their jobs because of Borders demise. I feel especially terrible at this time when the U.S. economy is in such bad shape and when finding a new job is proving to be especially next to impossible. My heart does truly go out for the people who worked for Borders. It is like a death in the family. It is these things in your life that you simply took for granted and then they are gone. For me and my wife, Borders will be sadly missed.