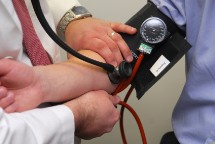 Remote Area Medical (RAM) will conduct a dental, vision, and medical clinic in Chicago on August 19-21, at Malcolm X College, 1900 W. Van Buren. All services are free, with no eligibility requirements, no appointments and will be offered on a first-come, first-served basis. Doors will open at 5:30am and must close when the patient capacity for the day is reached. Participants are encouraged to arrive early. The host of the three-day RAM clinic program is Collaborative Underserved Relief and Education (CURE) Network, a Chicago area nonprofit organization dedicated to improving access to specialty medical care services for the underserved. Free services will include:
Dental: Cleanings, fillings, and extractions
Vision: Complete eye exams, disease screenings done by ophthalmologists,
glasses made on-site (as time and supplies permit)
Medical: General medical and specialty consults
For more information, visit www.curenetwork.org. Or call 877-278-7631.