Por: Mayra Salazar,
Especialista en Asuntos Públicos, Administración del Seguro Social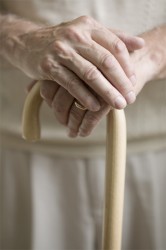 Existe una red de seguridad para quienes de otra manera se verían en aprietos. Se llama Ingreso Suplementario del Seguro (SSI). Administrado por el Seguro Social, SSI paga a las personas con ingreso limitado y pocos recursos, de 65 años en adelante, ciegos o con alguna discapacidad.
Patrocinado por el programa del SSI proviene de ingresos generales de la Tesorería de E.U., no de los impuestos de pago del Seguro Social. Cuando consideramos el ingreso de una persona, consideramos salarios, beneficios del Seguro Social y pensiones. Sin embargo, el Seguro Social no cuenta todo su ingreso cuando decide si califica para el SSI. Por ejemplo, no contamos las estampillas de comida, ni la mayoría de ayuda en la calefacción de su hogar.
Los recursos que consideramos para decidir si califica para el SSI incluyen bienes raíces (aparte de la casa donde vive), cuentas bancarias, dinero en efectivo, acciones y bonos. Una persona cuyos recursos no sean más de $2,000 pueden recibir el SSI. El límite de este recurso es de $3,000 para parejas.
Para calificar para el SSI, debe vivir en Estados Unidos o al Norte de las Islas Mariana y ser ciudadano de E.U. o nacional. En raros casos, residentes no ciudadanos pueden calificar para el SSI. Si vive en ciertos tipos de instituciones o vive en un albergue para desamparados, puede calificar para el SSI.
La gente ciega o con discapacidades que solicita el SSI puede recibir servicios especiales para ayudarles a trabajar. Estos servicios pueden incluir consejería, entrenamiento para el trabajo y ayuda para encontrar trabajo. El pago federal máximo mensual del SSI es el mismo a nivel nacional y llega a $674 por persona y $1,011 para matrimonios. Sin embargo, la cantidad que usted recibe depende de factores tales como en donde vive, sus arreglos para subsistir y su ingreso. Algunos estados también suplementan o agregan dinero al pago federal.
Para más información sobre el SSI, lea la publicación online, You may Be Able To Get Supplemental Security Income (SSI) en www.socialsecurity.gov/pubs/11069.html o visite la página de SSI en www.socialsecurity.gov/ssi. O llame al 1-800-772-1213 (TTY, 1-800-325-0778). Si está discapacitado para trabajar, pero no ha pagado lo suficiente al Seguro Social para calificar para beneficios en su récord, SSI puede ser el programa que le ayude.