By: Daniel Nardini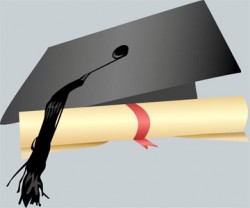 The statistic is numbing. Every year, it is estimated that 41 percent of all young Latinos will drop out of high school. This is without question the highest dropout rate in the United States of any single ethnic group. This is higher than the 23 percent of all African Americans who will drop out of high school, and the 14 percent of all non-Hispanic whites who will drop out of high school. Equally scary is the fact that those young Latinos ages 20 and over are not likely to return to high school to complete their education and get a high school diploma or a GED.
All across the country, high schools and alternative learning schools are working hard to try and entice young Latino dropouts to return and either finish high school and get a high school diploma or get a GED equivalent. However, one of the main problems is the GED test itself. Many young Latinos find the test daunting, and it makes many young Latinos less inclined to take it because they feel they will most likely fail the test more than once. In an effort to help young Latinos who wish to complete their education, the insurance company MetLife awarded $3 million to GED Testing Service to come up with a way to help Latinos. GED Testing Service created a GED test that is more thorough in testing students for math, science and English language skills, and yet is also "tailor-made" to help young Latinos.
The GED test helps Latinos know what to expect and study that much harder for them to really know the subjects they must pass to get a GED. At the same time the GED test will provide educators with a chance to tutor young Latinos students on a more one-by-one basis. This way those young Latinos who try to complete their high school education will feel that they are getting more personal attention in learning about the subjects they will study to get a GED. Those young Latinos who are interested should contact their nearest high school or alternative learning school to find out more about the GED test.