By: Daniel Nardini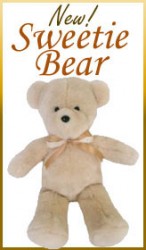 More than at any other time of year, people do the greatest amount of shopping for just about anything during the Christmas season. Because of this, manufacturers and merchants gear up for this most important time of the year. One thing that holiday shoppers have trouble with is finding "Made in USA" products. This is especially true with toys since 80 percent of all toys in the world are made in China (the percentage used to be over 85 percent, but Vietnam has made a dent in the market over the past few years). Because large retailers like Walmart, Target, K-mart and Costco normally import and sell toys mostly made in China, American-made toys are largely shut out of the retail market. However, some of the news media (like myself) is trying to provide information for shoppers to find toys and/or other products "Made in USA."
For those who are model train enthusiasts, I wish to recommend the company Hartland Locomotive Works. Based in La Porte, Indiana, Hartland makes fine quality G scale trains. Established in 1999, Hartland's train engines are the finest I have ever seen in G scale, and there is a lot of work put into making these trains. One example are the steam engines—G scale models of the old 19th and early 20th centuries trains with their beautiful brass parts and bold and brilliant colors that make these model trains a really wonderful gift for any model train collector. The train molds used were purchased long ago from the now defunct Kalamazoo Trains company, so the G scale model trains are of a vastly superior quality compared to anything made in China. I was informed by the Hartland Locomotive Works company that they have some new model trains in the works. One of these will be a new engine called the Ward Kimball engine. Being produced for Walt Disney Theme Parks, the engine will closely resemble Hartland's famed La Porte steam engine. For those interested in buying Hartland model locomotives, call Hartland Locomotive Works at 1-219-362-8411, or go to their website www.h-l-w.com.
For those looking for stuffed toys, look no further than the Stuffington Bear Factory. Located in Phoenix, Arizona, the Stuffington Bear Factory is one of the last two stuff toy companies that still make their stuff toys in the USA. I have bought their products before, and the company makes their stuff toys with quality material from all American sources. Founded in 1959, Stuffington stuff toys are all handmade by skilled and dedicated workers. The company also has a shop that sells their stuff toys for anyone in the Phoenix area. Visitors can actually create their own stuff toys that are sold in the store. Stuffington has a variety of stuff toys from bears (of course!) camels, coyotes, lions lizards, owls, and much more. There are also animal clothes for the stuff toy bears. Many people from all over the country as well as in Phoenix go visit the Stuffington Bear Factory for a fun and wonderful experience. Free tours are offered for visitors at the Stuffington Bear outlet. For more information, call the Stuffington Bear Factory at 1-602-225-9513, or go to the website www.stuffingtonbear.com.
Finally, there is one product that I can recommend which has not only remained popular throughout the decades but is still found in most stores. This is the slinky. Invented by Richard James in the early 1940's, the slinky first sold in Gimbels Department store in 1945 where it sold out in 90 minutes. The slinky has been one of the most popular toys for over 65 years, and an estimated 300 million slinkys have been sold. For those shoppers who are looking for other American made products I have not mentioned, I highly recommend the website www.madeinusaforever.com. This company has a wide selection of toys Made in USA available, plus all kinds of other products Made in USA. Buying and giving gifts Made in USA is not only a way of helping keep Americans employed and helping the American economy, but also a way of giving quality products that will last. What better Christmas gifts can there be to give?!