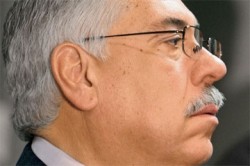 Cook County Assessor Joseph Berrios announced last Thursday that his accelerated assessment schedule potentially saved local taxing districts an unprecedented amount of money in 2011. "The 2011 assessment was completed on December 1st, a full 120 days earlier than in 2010. In fact, it is the earliest an assessment has been completed since the early 1980's," Berrios said.
The early closing date means several things, Berrios said. "My office closed early enough this year, that other elected officials involved in the property tax cycle should have sufficient time to finish their work early," Berrios said. "This means that tax bills should go out on the statutorily mandated date of July 1, 2012."
The last time tax bills were mailed close to the mandated date was on July 7, 1988, Berrios said. The second installment payments would allow Cook County's local taxing districts to take advantage of interest payments on short-term investments a full 90 days earlier than the previous year.
The CCAO estimates that the resulting windfall in interest to taxing bodies to be over $19 million. "We believe that $19 million is conservative," Berrios said. "The Assessor's office has a budget of $21 million. That means, because of meeting our accelerated schedule deadlines, this office is budget neutral."