By: Daniel Nardini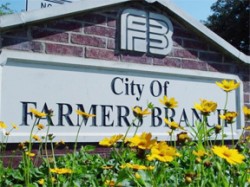 In another landmark ruling by the Fifth U.S. Circuit Court of Appeals in Dallas, Texas, the federal judges re-affirmed all lower federal court rulings that the Town of Farmers Branch, Texas, cannot have a local law that forbids legal permanent and undocumented tenants from renting or buying property in Farmers Branch. In 2006, Farmers Branch, a suburban town of Dallas, enacted a law that all renters and landlords buying property must fill out applications stating whether their tenants or buyers are U.S. citizens (in other words, checking their legal status). If the tenants or buyers are not U.S. citizens, then they cannot buy or rent any property within Farmers Branch. Those landlords who violate this law will have their licenses yanked and could be punished with fines and even jail.
All federal courts have said that this law is in total violation of state and federal housing laws, not to mention that it dangerously crosses over into violating federal immigration laws. Nevertheless, the city council of Farmers Branch is appealing this law all the way to the U.S. Supreme Court, and in the meantime will keep enforcing this law even though all federal courts have put a block on its enforcement. What we are seeing is not just an unjust law having been made, but a town actually in open revolt against both state and federal authorities. The Farmers Branch city council (no Latinos are on this council) seems so intent on enforcing an unjust and discriminatory law that it does not care to take into account the legal expenses Farmers Branch is paying to enforce this law. The council also does not take into account the fact that because of this law the town has lost an estimated $5 million in rent revenue because so many Latinos have left the town.
The law itself is actually a symbol of the vicious ethnic division in Farmers Branch. There is an incredibly poisoned atmosphere between the non-Hispanic white and Latino residents now. It has become a place where neighbor versus neighbor, co-worker versus co-worker, and native-born versus immigrant. If this law was meant to "push out the illegals," then it has partially succeeded. But as I have just mentioned before, the law has done so much collateral damage that it would have been far better for Farmers Branch to simply have kept the undocumented. With all of the court rulings against Farmer Branch, it would make more sense for the town to drop the law and forget the whole legal case. Sadly, Farmers Branch is not doing that. Under legal advice from Kris Kobach (yes, the Secretary of State of Kansas and the legal counsel for the anti-immigrant organization Federation of Americans for Immigration Reform), the town will take the fight all the way to the U.S. Supreme Court.
The plaintiffs in the case against the law, the renters and landlords and the Mexican American Legal Defense and Educational Fund, believe that Farmers Branch should give up the case because it is costing the town far more than it is worth. It does not seem likely that Farmers Branch will give up, and there may be a real possibility that Farmers Branch will be a virtual ghost town before this ugly battle is all played out.