Por: Alma Campos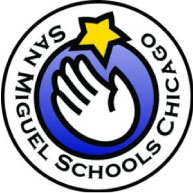 La organización de la Escuela San Miguel Chicago anunció el 1º de marzo que cerrará su Campus Gary Comer para finales del año escolar, en julio. De acuerdo a noticias de la organización, la escuela será cerrada debido a la falta de fondos necesitados para su mantenimiento. Su hermana gemela, el Campus de Back of the Yards de San Miguel seguirá abierta.
La organización de la Escuelas San Miguel Chicago es parte de una red nacional, Nativity Miguel Schools, compuesta de 64 escuelas medias y elementales. A diferencia de la mayoría de escuelas privadas, estas no funcionan con colegiaturas, por lo que trabajan con fondos, corporaciones, organizaciones e individuos. Solo el cinco por ciento se obtiene de colegiaturas de cada escuela. Actualmente, la escuela parroquial privada co-ed sirve a 106 estudiantes en grados 5-8. La Junta Directiva de las Escuelas San Miguel de Chicago aprobó el cierre a principios de marzo.
Mike Anderer-McClelland, presidente y director ejecutivo de la Escuela San Miguel de Chicago dijo. "En los últimos dos años, nuestro liderazgo trabajó diligentemente para evitar la pérdida de este valor comunitario, [pero] se ha proyectado la cantidad de $750,000 para mantener la escuela abierta… "Fue una decisión difícil y dolorosa. Sin San Miguel Chicago, las familias a quienes servimos no podrán costear la clase de educación que sus hijos reciben, dijo.