By: Daniel Nardini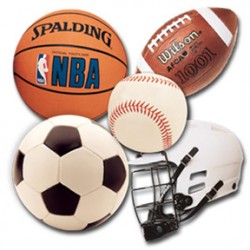 The whole immigration debate has not only turned extremely ugly, but it has turned extremely ugly in an area that had until recently been free of it—sports. First there was the chant by spectators of the winning basketball team from Alamo Heights High School in San Antonio of "USA, USA!" against the losing team from Edison High School. The team from Alamo Heights is mostly non-Hispanic white while the team from Edison is mostly Latino. Recently, there was another chant (or should I say taunt) from the prep band from the University of Southern Mississippi who blurted out, "where's your green card!" to a player named Angel Rodriguez playing for the opposite team from Kansas State University. As offensive as that was, the prep band members did not realize that Angel Rodriguez is Puerto Rican and therefore a U.S. citizen.
Fortunately the University of Southern Mississippi personally apologized to Angel Rodriguez and has punished the "five" members of the prep band who did this. These five members have had their scholarships suspended, have been kicked out of the prep band, and have been put through a mandatory two-hour cultural sensitivity course. I believe the punishment was just. However, I have to wonder why this phenomenon has been cropping up as of late. We must keep in mind that Latinos are in all kinds of sports, and have been in American sports for well over a century and a half. Sadly, the whole xenophobic hate that has been part of passing anti-immigrant state immigration laws and has been responsible for causing a rise in hate crimes against Latinos is also spilling over into sports.
But not just in high school. It is now making itself felt at the college level. One would hope that students at such a high level would not give into racism, ethnic chauvinism, religious intolerance, or gay bashing. Well, I am afraid that is wishful thinking on my part. It seems that what is happening within our society has permeated into college and into the sports arena. I am happy that Alamo Heights High School and the University of Southern Mississippi acted appropriately in dealing with these acts of prejudice. I hope that if there is again any acts of prejudice that other institutions will do the same.