By: Dr. Oscar Gutierrez
National Dean for the College of Business and Management, DeVry University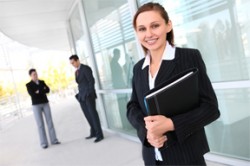 The need for well-educated accounting professionals will continue as long as business grows. From large to small, domestic or global, all businesses require financial guidance from professionals with accounting knowledge who can prepare, analyze and verify their financial documents.
In fact, the U.S. Bureau of Labor Statistics expects a 22 percent increase in accounting jobs between 2008 and 2018, according to its 2010-2011 Occupational Outlook Handbook. An educational background in accounting is a valuable tool for success in these fields. Students with an accounting specialization are often better prepared for organizational roles because they have acquired a greater understanding of how accounting principles function in a competitive and complex business environment.
Because this vital role comes in many forms, some colleges and universities offer multiple paths toward a specialization in the accounting field. DeVry University offers an accounting specialization through three unique bachelor's degree programs: Business Administration, Management and Technical Management. These distinct paths allow business students to tailor their route to an accounting-based career.
Accountants have traditionally handled a wide variety of tasks depending on the needs of their employers. They carry out financial information-gathering procedures, help clients pay taxes, work in a regulatory capacity to ensure that business laws are adhered to, and even handle the monitoring and investigation of white-collar crimes. This important role perpetuates a bright future for accounting graduates interested in a variety of positions.
Businesses are expanding, financial laws and regulations are changing and becoming more complicated and companies face increasing financial scrutiny. Accountants ensure that companies adhere to these new standards, creating a future of strong job opportunities for bachelor's degree holders who specialize in accounting — whether they are trained as financial analysts, forensic accountants or tax consultants in the public, corporate or government sector.
Last year, the National Association of Colleges and Employers' (NACE) annual job outlook survey found that hiring trends for 2011 graduates were most positive for students with an accounting background, followed by business, computer science and engineering, respectively. In addition to the bright employment future it offers, many professionals are attracted to the field of accounting because of the ability to be their own boss. The U.S. Department of Labor estimates that 8 percent of accountants are self-employed or able to work from home.
These perks, as well as salary incentives, make now a better time than ever to pursue a career in accounting. By earning a business degree with an accounting specialization, graduates can open the doors to a variety of career opportunities in diverse fields.