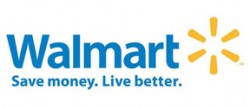 The Town of Cicero approved the sale of 24.67 acres of land, the remaining half of the former Sportsmans Park property, to Wal-Mart Business Trust at its regularly scheduled board meeting Tuesday April 10.
The agreement calls for Wal-Mart to complete construction within 18 months of the purchase, with a six month extension option for completion under certain circumstances, and will create 400 new jobs and 200 temporary construction jobs.
The new Cicero Wal-Mart will offer 190,000 square feet of retail space and is considered one of the largest in Wal-Mart's growing Illinois retail presence. Cicero is selling the property, which fronts on Cicero Avenue between 35th and 34th Streets for $7.5 million.
Last year, Cicero sold the western portion of the land to Wirtz Beverage Illinois which built a 600,000 square foot warehouse and office center to consolidate the services of five existing centers in the state. Wirtz invested more than $70 million in the new warehouse office center which officially opens on May 2. Wal-Mart officials said they anticipate that about 50 of the positions will go to seasoned Wal-Mart employees from Cicero and the Cicero area and the remaining 250 jobs will be offered to the public.