Por: Carlos Acevedo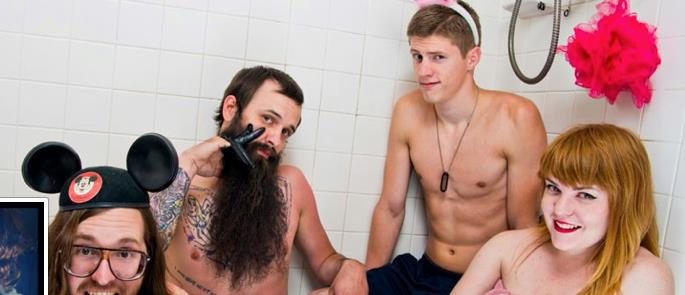 Para los residentes de Chicago que desean pedir a los dioses del festival algo nuevo…. Su petición ha sido escuchada. Un nuevo festival de dos días, que presentará a artistas y músicos locales, debutará en Chicago el jueves, 7 de junio. El festival Metropia Experience se iniciará a las 2 p.m., el 7-8 de junio en Architectural Architects, Inc. (A.k.a. Atrium Events), instalación de 80,000 pies cuadrados localizado en el 4325 N. Ravenswood. Omar Barragán, creador y productor ejecutivo de The Metropia Experience, dijo que este festival único ofrecerá una plataforma para exponer la música local. También habrá interpretaciones de arte en vivo. "Afortunadamente nos hemos encontrado con una gran variedad de talentos y presentaremos aerialistas, juglares y dramatizaciones espontáneas producidas por actores de la localidad", dijo Barragán.
La Meta Metropia
"Metropia busca ofrecer una plataforma para artistas que no han surgido o están surgiendo, el artista que tiene éxito pero que no ha sido invitado a un festival a gran escala. Metropia quiere darles ese empujoncito extra para que, con suerte, lleguen al lugar que deseen", dijo Barragán.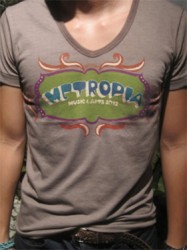 La Música
Habrá más de 25 diferentes bandas tocando los dos días.
La música estará a cargo de Marina City, The Night Survives, Jaded, Milano, Shut Eye, Take The Day, The Bears of Blue River, Fathom Blue, solo por nombrar algunos. De las muchas bandas que se presentarán, solo dos bandas son de fuera. Take The Day es de Wisconsin y Fathom Blue de Indiana.
"Hay algunos festivales en el país que presentan actos muy grandes, pero he notado que mucho del talento local que ya existe en estos mercados se ve opacado por los nombres más conocidos. Decidí poner en práctica este concepto que puede ser aceptado por cualquiera y por todos, principalmente porque abarca la escena de la música", dijo Barragán.
Metropia = Respeta el Medio Ambiente
De acuerdo a Barragán, se escogió Artefactos Arquitectónicos como sitio del festival porque promueve la sustentabilidad y la reutilización de materiales. "La Metropia respeta el medio ambiente y vamos a tener compostaje y reciclaje. Queremos asegurarnos de que nuestras huellas de carbón son lo más mínimas posibles", dijo Barragán.
El Costo
Un pase de dos días cuesta $110, el pase de un día $65 y hay una tarifa para estudiantes de $27 por día. Si desea un descuento en su boleto, Barragán dijo que algunas de las bandas están ofreciendo descuentos a través de medios sociales y websites.
Cualquier persona interesada en exponer una obra de arte puede enviar un portafolio o links a info@baopromotions.com. "Espero que Metropia ayude a educar a la gente sobre lo que la música tiene que ofrecer en Chicago y al mismo tiempo les enseñe a tener consideración con el ambiente. Si desea escapar a la rutina y sumergirse en este crisol de la cultura, arte y música de Chicago, eso es lo que es La Experiencia Metropia", dijo Barragán.