By: Daniel Nardini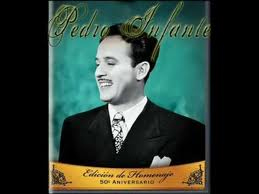 Everyone considers the 1940's and 1950's as the golden age of Mexican cinema. Mexican movies were not just playing and being enjoyed in Mexico but in the United States and also around the world. Since that time, Mexican movies have hardly made a splash. This may be changing. The famed movie Miss Bala by Gerardo Naranjo tells the all too realistic story of a young Mexican lady who wants to be a beauty queen but who gets sucked into Mexico's vicious drug war. Then there is Pan's Labyrinth by Guillermo del Toro. The film is a dark fantasy about a little girl named Ofilia who discovers a labyrinth—a kind of mythological world of escape from the harsh realities of Spain under the Fascist dictator Francisco Franco. These two films are part of a growing Mexican film industry not only striving for quantity but quality.
And the Mexican films industry has become a large one. Mexico's creative industry is the largest in Latin America. It sells over U.S. $361 million in cultural products a year around the world. Famous areas of Mexico, such as the City of Rosarito in Baja California, has the largest aquatic studios in the world. This is where James Cameron set his famous film Titanic in 1997. Likewise, the famous American TV mini-series Pearl Harbor and the Bond Film Tomorrow Never Dies were all shot in Mexico. Such great Mexican actors as Salma Hayek, Gael Garcia Bernal, and Diego Luna have made a big, big splash in Hollywood movies in the United States—both in English and Spanish language films. A growing number of Mexican actors and producers do not have to take their careers and talents to Hollywood. Many Mexican actors and producers are being discovered for their works while staying in Mexico. Mexican cinema has been gaining an ever larger market in the United States over the past 22 years. Also, Mexican cinema has been making headways into the film markets of Great Britain, France and Germany.
A growing number of European producers have been using Mexico as a backdrop for making their films. One excellent example of this is the film Colombiana, a French-American production that was partly filmed in Mexico. Because there are many Mexican Americans in the United States, the Mexican cinema revival is having an impact on the U.S. film market, and this in turn is leading to more demand for Mexican films being made as never before. Besides this fact, a growing number of American, Canadian and European film makers are going to Mexico to produce movies because they can get their movies to American and European markets just as easily as they can in their own countries. Just as equally important, Mexico is in many ways cheaper to produce movies than in a number of countries (besides, Mexico has some of the best facilities in the world for producing cinema). While Mexican cinema may not be in a new golden age of movie making (that has yet to be decided by later-day historians), Mexican cinema is definitely making a comeback.