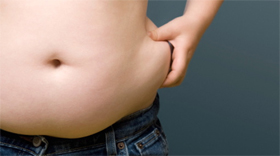 As awareness increases about the nation's obesity epidemic, Healthy Places launched a new citywide public education campaign focused on the policies, systems, and environments that shape individual health.
Healthy Places' 'Help Make it Happen' campaign delivers a corresponding theme that it is engaged in making healthy eating and physical activity easier where Chicagoans live, work, learn, and play.
Healthy Places, a joint project of the Chicago Department of Public Health (CDPH) and its bona fide agent the Consortium to Lower Obesity in Chicago Children (CLOCC), has launched this campaign as part of its total $5.8 million obesity prevention work funded by the CDC through the Affordable Care Act.
Here in Chicago, nearly a third of adults are obese and 22 percent of children ages 3-7 are obese— that's over twice the national average. Healthy Places is working to make active living easier in Chicago. Neighborhood walk-ability assessments have been conducted in assorted Chicago communities to examine barriers to safely accessing city streets and parks. To view Healthy Places' 'Help Make it Happen' campaign ads, and for more information about Chicago's obesity prevention efforts, please visit www.healthyplaceschicago.org.