By: Ashmar Mandou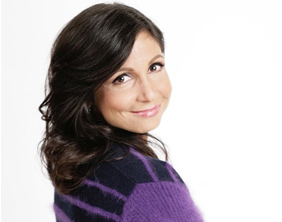 Founding Editor Johanna Torres of Siempre Mujer magazine, a Spanish publication for the U.S. Latina, is excited to announce her latest venture. After a myriad of meetings and stories circling around the themes of motherhood and womanhood, Torres decided to launch a national platform to offer support for Latina women looking for a sense of community called MamasLatinas. "It's very much like when a mother gives birth to a child," said Torres. "I am the mother of three children; my kids have been through quite a few launches." Torres has been behind the launches of Ser Padres, Siempre Mujer magazines, and MiBlogazine, a Spanish blog that aims to inspire the Latina woman, so MamasLatinas was the natural next step to take. "We are doing something so very innovative and pioneering," said Torres. "It's a huge responsibility serving Latina women with a bilingual website that really is set to become the leading and most trusted destination." MamasLatinas is dedicated to understand, connect, entertain, and empower Latina moms by serving their culturally unique interests and needs. "We put together a fabulous team that brings out all these experiences from women together." Torres shared what women can expect from MamasLatinas and what she is enjoys the most from her new platform.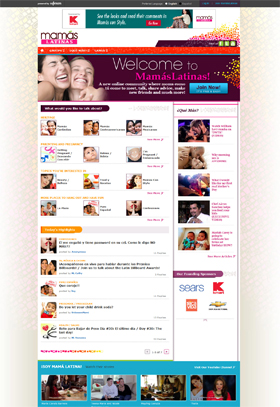 Building a Platform
We take this new venture very seriously, but we are having a great deal of fun in the process of doing so. It's really just women who are coming with personal experiences, not only as moms, but as Latinas going through the immigration process; it's for second and third generation…this is an opportunity to bring these voices together to connect with an audience that is so very needy and very much appreciative for the fact that we have taken the steps to create something so unique. The challenge to invent this wheel, in a manner of speaking, brings a level of adrenaline.
Rewards
The thing that I am enjoying the most of the creation and evolution of this baby that is barely crawling is the fact that it brings together various things. It has the opportunity for women to come to a community where there is programming that is developed specifically for her. There are groups that touch upon either the experiences of a woman who is pregnant, the woman that is interested in cooking, who loves food and loves recipes, the woman that has children that are older, whether it is beauty and fashion, or she only speaks Spanish. There really is something for everyone in the community environment and she has the opportunity to really talk to other women, laugh together, and seek advice. There really is something that she can always find at MamasLatinas. And then there's this other angle to the website which is content. I lead, as Editor in Chief, this area called Que Mas, which is part of MamasLatinas that what it aims to do is deliver, I want to say 35 plus articles a day in English and Spanish, so we are serving this content and this conversation. Be engaged in conversation, find opinions on different things, and think what sets us apart from anything else out there is that we are not in the position to call ourselves an authority, we are more in the position to call ourselves friends.