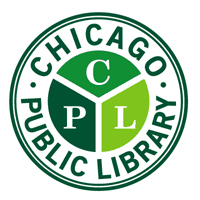 The Chicago Public Schools (CPS) and Chicago Public Library (CPL) are working together to open the first full-service, purpose-built community library inside a public school at the new Back of the Yards high school. This library will be the first in a pilot project to leverage the joint resources of CPS and CPL in order to offer teen-focused collections and digital learning amenities, while also operating as a public library for all residents in the community.
Students will have access to public library collections, allowing for greater discovery of library materials as well as access to information needed for core curriculum studies. Students will also have onsite access to the Chicago Public Library's entire collection and electronic subscription reference databases.
Back of the Yards high school will also become the second neighborhood school, after Senn High School in Edgewater, to become a wall-to-wall International Baccalaureate (IB) school, offering the challenging curriculum to students in the neighborhood. The expansion of IB Programmes is part of the city's continuing effort to provide high quality school options for every student in every neighborhood across the city of Chicago. This decision was made after discussions with stakeholders in the communities served by Back of the Yards.
Located at 2111 W. 47th Street, the new Back of the Yards high school will open for the 2013-2014 school year with space for 1,200 students. Designed as a Community Campus, the facility will have a separate, independent entrance for the library, along with a public reading garden.