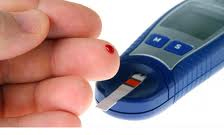 Alivio Medical Center, the American Academy of Family Physicians Foundation and its Peers for Progress program, TransforMED; and the National Council of La Raza (NCLR) announced their groundbreaking collaboration that brings together the efforts of peer support and primary care within a patient-centered medical home, a new model of health care service delivery. The Bristol-Myers Squibb Foundation provided generous funding for a period of three years as part of its Together on Diabetes program to reduce disparities in diabetes across the United States.
'Mi Salud Es Primero, My Health Comes First' is a peer support program integrated with primary care that focuses on patients with type 2 diabetes. The ultimate goal of this initiative is to reduce the risk of diabetes-related complications such as kidney disease, blindness and heart disease among Alivio's nearly 4,000 patients with diabetes. 'Mi Salud Es Primero, My Health Comes First' will reach this goal by offering patients a comprehensive approach that includes a multi-disciplinary team of clinicians, clinical support staff, nutritionists, and peer supporters (Compañeros en Salud) to follow them throughout every facet of their care. Technology will also play an important role in the 'Mi Salud Es Primero, My Health Comes First' project as Alivio Medical Center will use electronic medical records to track patient outcomes and follow trends.
Diabetes is alarmingly prevalent in the Latino, predominantly Mexican community which Alivio Medical Center serves. According to the U.S. Department of Health and Human Services, Office of Minority Health, Mexican Americans are almost twice as likely as non-Hispanic whites to be diagnosed with diabetes by a physician. They have higher rates of end-stage renal disease, caused by diabetes, and they are 50 percent more likely to die from diabetes as non-Hispanic whites.