By: Daniel Nardini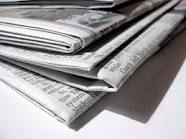 Journalist Mario Guevara, a writer for the State of Georgia's largest Spanish language newspaper, has been writing about immigration issues and those poor unfortunates caught up in the immigration system. Guevara has written firsthand about people who had tried to go through the immigration system, but who have been denied. He has also written how this has affected their families and especially the little children—many of whom are U.S. citizens. These stories have the same thing in common….that the immigration system does not work, that it is complicated and ordinary people just cannot follow it, and in many cases these people do not have immigration lawyers to help them navigate all of the traps laid within the system. Guevara has written about people who have been detained in immigration prisons upon losing their appeals, and the hopelessness so many of these people feel after years of trying to become legal.
Little did Mario Guevara suspect that he himself would fall victim of the U.S. immigration system. To understand what happened,I should explain his story. Mario Guevara was born and raised in El Salvador. He worked for the Salvadoran conservative newspaper La Prensa Grafico. Because of his work at a politically conservative newspaper, the former leftist rebels (now El Salvador's largest party) threatened Guevara and planned to kill him and his family. To escape, Guevara and his family fled to the United States in 2004 where he applied for political asylum. At present, the same leftist rebels who had threatened his family are now in power. Therefore, sending Guevara back to El Salvador would be as good as a death sentence. Sadly, a federal immigration judge ordered that he be deported back to El Salvador despite the threat against him.
However, Guevara is appealing the decision, and it seems that U.S. immigration might let him stay in the United States (they cannot deport his children since they are U.S. citizens). But there is one catch—if he is allowed to stay he cannot work until he gets work authorization. Since he will be a political refugee, he needs a separate decision for work authorization. This is crazy! How is he supposed to earn a living? How can he write for any newspaper? Maybe this is only a temporary stopgap, but who knows how long getting work authorization papers take. It might take months or even years. His whole asylum case has taken eight years! Any way you look at it, this will be hard on him and his family. Until he can get work authorization, his pen will be silenced. On a personal level, I feel for the poor guy. So far, the U.S. government has not found a way to silence me.