By: Daniel Nardini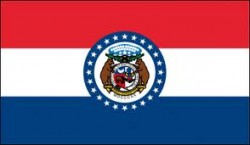 There are a number of cases like this one happening in various states. This case in particular happened in Missouri. The real danger here is that it could set a legal precedent. A Missouri state judge ordered that the five year old boy of an undocumented mother should stay with the adoptive parents. The undocumented mother, Encarnacion Bail Romero—a national from Guatemala—lived and worked in the United States illegally for seven years until she was caught by U.S. immigration. While she was incarcerated, her baby son was taken away and put up for adoption even though Romero objected. During the whole time, she was never availed of a lawyer, and no legal information was ever provided to her in Spanish. Eventually Romero did get a lawyer (many people in the legal profession were outraged by how she was being treated), but she is still being treated like dirt in the Missouri legal system. Two state judges have ruled that Romero not only "lost" her rights as a parent but that she should "not be allowed" to see her own son.
Even at the last court trial, no translator was provided for Romero—who had to be informed as best as possible about the case by her lawyer who could not speak much Spanish. In my view, not even to provide a translator automatically demonstrates that the cards were stacked against Romero and that her legal rights were trampled. It is beginning to show that Missouri's legal system seems far from fair when it comes down to immigration issues. What it seems is that the Missouri legal system is saying that Romero is "unfit" because she is undocumented and that she could not provide a comfortable living for her son. There are few things that sound more racist than this. This type of rationale was used for Native American children when they were ripped from their families to be "educated" (i.e. forcibly incarcerated in) at public schools used to brainwash them that their way of life was "no good." Beyond Romero's immigration status, she has never been shown to be unfit, and has never endangered her child. And what about the protection of not only her civil rights but her parental rights?
That is the key issue now. The U.S. government is quick to condemn certain countries for "harboring" those who abduct U.S.-born children. Now the U.S. government is playing a double standard and saying that the children of those who are undocumented are not allowed to be with their parents and that these unfortunate people (and we must remember they are people) are not allowed to have their children back because they were undocumented in the first place. All I can say is that this case should be filed in a federal court and taken all the way to the U.S. Supreme Court. However rich or poor the child may live, no government has a right to say that good and loving parents should lose their children because of their immigration status! No child should ever be taken away like this!