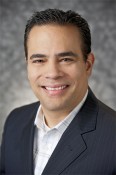 Based on consumer research, Clorox announced the arrival of Clorox Fraganzia, a new line of aromatizing products designed to appeal to Hispanic scent preferences and to specifically meet their needs based on the unique way they approach cleaning. "We identified this valuable opportunity based on the unique needs and lifestyle of our Hispanic customers," said David Cardona, Clorox multi cultural team leader.
The Clorox Fraganzia line was developed incorporating proprietary and syndicated research that helped Clorox identify the scents that most appeal to Hispanics. The variety of scents include: Lavender with Eucalyptus and Mint, Spring, and Forest Dew for the multi-purpose dilutable cleaner and air freshener; and, Lavender with Eucalyptus and Mint as well as Pine Woods and Fresh Squeezed Lemon for the aromatic toilet bowl rim hanger.
. "By introducing the Clorox Fraganzia line, Clorox now offers its Hispanic customers a turn-key portfolio of cleaning, disinfecting and aromatizing products that are attractively prices. We also addressed an important need by ensuring scent continuity in our Clorox Fraganzia aromatizing products, so that across floors, bathrooms and rooms our customers can enjoy the same beautiful, welcoming scent throughout their homes," said Cardona.
The Clorox Fraganzia line of products is available now at major national retailers and consists of three products designed to imbue the Hispanic home with welcoming, clean, fresh scents. They are: a multi-purpose dilutable cleaner, toilet bowl rim hanger, and aerosol air freshener. For more information about Clorox, visit www.TheCloroxCompany.com.