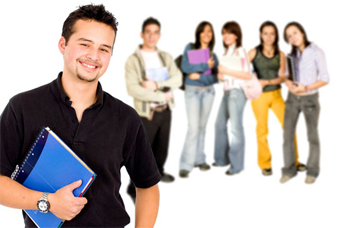 La Canciller de los Colegios de la Ciudad de Chicago (CCC) Cheryl Hyman, anunció el martes una nueva afiliación que dará a los estudiantes de CCC la oportunidad de solicitar 50 lugares garantizados en el nacionalmente reconocido Colegio de Enfermería de la Universidad de Illinois en Chicago. Esta afiliación es parte de la iniciativa College to Careers de CCC que promueve un enfoque innovativo para garantizar que los estudiantes de colegio de Chicago están preparados para el empleo en industrias de alto crecimiento.
Nueve programas certificados y de licenciatura adicionales de CCC fueron introducidos en cuidado de salud y transporte, distribución y logística (TDL). Estos programas son el producto de meses de colaboración entre la facultad y el personal de CCC y los afiliados de College to Careers.
En Chicago, 84,000 empleos en la industria de cuidado de salud se proyectó estén disponibles durante los próximos diez años, 15,000 empleos solo en enfermería. Actualmente hay oportunidades para que las enfermeras tengan un diploma de dos años, que son ofrecidos por medio del CCC, pero cada vez más se requerirá que las enfermeras tengan un diploma de bachiller RN-BSN para poder practicar. Con esta nueva afiliación, 50 estudiantes y exalumnos de CCC tienen espacios reservados cada año en el programa BSN College of Nursing Online RN to BSN.