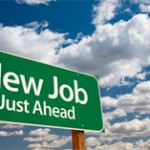 Mayor Rahm Emanuel and Governor Pat Quinn announced that salesforce.com is creating 200 jobs as it expands into a new facility in River North. The global software company has leased more than 100,000 square feet at 111 W. Illinois where it will base its Midwest corporate sales office and join the region's growing hub of technology firms.
With more than 100,000 customers, salesforce.com is the enterprise cloud computing company that is leading the shift to the social enterprise. Social enterprises leverage social, mobile and open cloud technologies to connect with customers and employees in entirely new ways. The company has been named to FORTUNE Magazine's "100 Best Companies to Work For" list for four consecutive years.
Under the company's agreement with the state of Illinois, salesforce.com will be eligible for tax credits tied to increasing its workforce. The state's targeted investment package, estimated at approximately $10.4 million, includes Economic Development for a Growing Economy (EDGE) tax credit, which are based on jobs and distributed over a period of ten years, and training grants through the Employer Training Investment Program (ETIP).