By: Daniel Nardini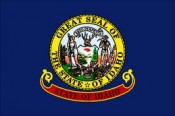 At a time when the undocumented are being treated as anything except human beings, there is one brought spot in an unlikely place. A man named Jesus Ramirez, who came from Mexico to the United States as an undocumented person, eventually found work and married a U.S. citizen in Idaho. His American wife eventually gave birth to their daughter Maria Ramirez. However, before Maria was born, Jesus Ramirez was caught by the police and handed over to U.S. immigration who deported him back to Mexico and have barred him from returning to the United States. So Jesus Ramirez has been in Guadalajara since. Both Maria and her mother remained in the United States. Later, Maria's mother was found to be abusive to her daughter. She was removed from her mother's care and placed in a foster home. The caseworker who handled the separation of Maria from her mother wanted to adopt the girl. But one thing stood in the way. The father, Jesus Ramirez, wanted his daughter back. Even though had never met his daughter, he made it clear that he is still Maria's father and still has parental rights.
The State of Idaho, where Maria was born, argued that Maria was best served by being in a foster family because Jesus was an undocumented person and therefore had "lost his rights as a parent." Further, as has been argued in so many other cases in other states, an "American" family can give better care and a "better" home for the child of an undocumented person. In other words, the rights and feelings of an undocumented person are worth nothing. A lower court in Idaho ruled that the girl would be better off in a foster home for that very reason. But Jesus never gave up, and despite the fact that he is not allowed go to the United States to even appear in court, the Mexican consulate had done much to represent him. The Mexican consulate, through lawyers in Idaho, stated that Jesus Ramirez did not lose his parental rights regardless of his immigration status, and argued that Maria should be sent Mexico to be with her father. Apparently, the Idaho Supreme Court agreed and ruled that Jesus never lost his parental rights and that Maria should join her father in Mexico. After the ruling, Maria Ramirez was sent to Mexico.
This is a clear victory for one parent who lost part of his family—his wife. Yet he never gave up on his parental rights, and fought to regain a daughter taken away by the current U.S. immigration system. There are other such cases pending in a number of state courts throughout this land. Who knows what many of these may rule. I have argued, and shall keep arguing, that the rights of any parent, no matter what their immigration status, should never be terminated where their kids are concerned. If they were loving, caring parents, then they should at least have their children. This is a small victory for one undocumented person in one state. Nevertheless, it is still a victory for the rights of the undocumented.