By: Ashmar Mandou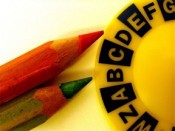 Bilingual education in Illinois is about to change.
House Bill 3819, which was signed by Governor Pat Quinn earlier this month, will help fortify bilingual education by giving permission to the Illinois Advisory Council on Bilingual Education to observe and offer recommendations to the Illinois State Board of Education (ISBE) on the level of bilingual education in Illinois as well as help non-English speaking parents with the implementation of 'parent academies.'
The new 'parent academies' initiative is designed to educate and equip parents with the proper information and tools to better navigate their child's education. Parents will learn about standardized testing, homework completion strategies, and student-teacher relationships, among other topics. In turn, the Advisory Council on Bilingual Education, which was created in 1992 to share insights and recommendations to ISBE, will study the practicability of 'parent academies' and how it assists immigrant families.
The new law intends to ensure every bilingual student is ready for the workforce, stated Gov. Quinn during the signing of the new law at Inter-American Magnet School on August 9th. "School is challenging enough for students and parents alike without having to struggle with a new language," he added.
A study by ISBE revealed there were 183,000 Illinois students in 2010 for whom English was not a first language. In addition, Spanish-speakers comprise 80 percent of students enrolled in English language programs, followed by Polish, Urdu, Arabic, and Korean-speakers. The study also noted a growing number of non-English speaking students in areas, such as Elgin, Cicero, Aurora, and Waukegan.
HB 3819, sponsored by Representative Linda Chapa LaVia (D-Aurora) and Senator Iris Martinez (D-Chicago), requires the Advisory Council to assess the success rate of bilingual programs, examine the initiatives, such as 'parent academies' and 'cultural competency programs,' and submit a report to the State Superintendent of Education, Governor, and General Assembly.
"We are always looking for ways to help all students maximize their academic potential. This new law will help," said Sen. Martinez. The bill was supported by the Mexican American Legal Defense and Educational Fund (MALDEF) and passed in both chambers. The new law takes effect January 1st, 2013.