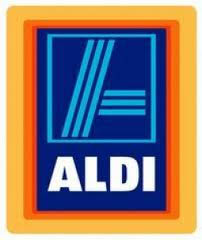 On Saturday, Sept. 22nd , ALDI once again offered grocery shoppers a smarter alternative as the select assortment discount grocer reopened its Aurora store located at 1410 E. New York St. Known for its premium ALDI exclusive brands, ALDI is able to offer high-quality grocery items at unbeatable prices.
"We are pleased to showcase the new look of ALDI with this updated store in Aurora and continue to help customers stretch their dollars," said Scott Patton, Batavia division vice president for ALDI. "As important as price is, there's only one way to attract and keep shoppers: You have to have quality products. When people try our ALDI exclusive brands, they are excited by the savings and impressed by the quality."
With higher ceilings, improved natural lighting and environmentally friendly building materials – such as recycled materials and energy-saving refrigeration and light bulbs – the store will offer customers a simple and easy-to-navigate shopping experience.