By: Ashmar Mandou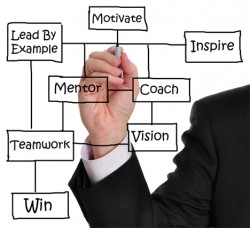 It's no secret that one of the key components to academic success is finding the right mentor who can guide and share invaluable life skills to students to help them stay on the path to graduation. According to 12th Ward Alderman George Cardenas, in order for a student to complete their college education they need a strong network of people behind them to motivate and educate. "Unfortunately, we don't see enough mentors in our communities to help these students stay on top of their academic goals," said Ald. Cardenas. This is why Cardenas is currently in the preliminary stages of creating a mentorship program that will allow students with an interest in public policy and business to connect with professionals. "The idea is to build a bridge of communication between a student and a mentor who can educate and offer up guidance," said Cardenas. Recently, Lawndale Bilingual Newspaper asked Cardenas to further explain what students and mentors can expect from the program.
Why Now?
I think we have a great window of opportunity to do a great thing about an issue that needs to be addressed, which is the lack of students graduating from college. Students need better guidance, a better support system. We have achieved many projects already when it comes to schools, libraries, and outdoor space, now is the time to invest in human capital.
Mentors and Students
We are recruiting young people who come from different neighborhoods to come and share their experiences. We are going to college campuses, such as Northeastern University, DePaul, and UIC to introduce this program to students who have an interest in political science, business administration, health and environment. We will choose ten each quarter to shadow myself or other officials and commissioners for a day so they gain firsthand experience of how things work in the real world and get an understanding of how things work once they graduate college. Students will have a chance to take a trip to Springfield and see how policies get made. We want to make sure this program engages them and boosts their confidence. As for mentors, we are looking for individuals who have a strong academic background and have entered the workforce successfully. For those interested in becoming a mentor, I suggest they call Jessica Cummings at 312-744-4025/3040.
Importance of Mentorship Programs
Sometimes it's good to see and feel that support system. For some kids, their parents never went to college, so they don't know, for instance, the importance of networking. So the mentorship program is important to make them feel more comfortable and confident in themselves and their abilities. We hope to have this program off the ground early next month.