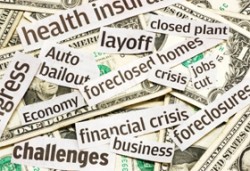 ComEd Chief Executive Officer Anne Pramaggiore will address the economic downturn as keynote speaker at Morton College's initial economic summit, "Lifting the Fog-Sustaining Our Future," on Thursday, Dec. 6th at Morton College, 3801 S. Central Ave., Cicero.
The summit, hosted by the Friends of Morton Foundation and Morton College, is a prime opportunity to become better educated on making the wisest "greener" decisions for your business, home and community. Pramaggiore will share ComEd's community initiatives on promoting sustainability, while Morton College will promote the steps it is taking toward becoming a "greener" campus.
One of the topics in the public sector panel discussion are officials from the Town of Cicero officials sharing its successful "Go-Green" initiatives, while Tom Benson from Berwyn's "World's Largest Laundromat" is part of the private sector panel. All attending are eligible to win an I-Pad or B96 Jingle Bash tickets. Breakfast and lunch are included in the $25 admission price. More information is available by calling Sallie Nyhan from the Friends of Morton Foundation at (847) 904-7060.