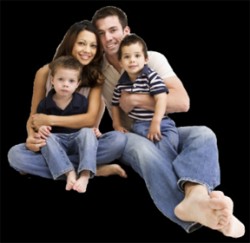 The New America Alliance (NAA), an organization of the most influential American Latino business leaders committed to leading the process of Latino empowerment and wealth-building, launches its three-day 12th Annual Wall Street Summit.
"This has been an historic year for Latinos and it gives me great pride to kick off another powerful program in a year of successes for our community," said The Honorable Roel C. Campos, former U.S. Securities and Exchange Commissioner, Partner, Locke Lord LLP and NAA Inc Chair of the Board. "Brought about through collaboration from many, the Wall Street Summit is our opportunity to showcase the valuable contributions by American Latino business to the economy, just as the recent election highlighted our growing electoral strength and leadership in the political landscape."
Each year, the Summit brings Latino businesses together with key stakeholders in government and Corporate America featuring substantive, in-depth discussions between CEOs, entrepreneurs, top business leaders, legislators, high-ranking administration officials and other thought-leaders. "With the new-found recognition of the Latino community as a key force in this year's election, the Summit celebrates the unique strength and character of the American Latino community and it is our time to seize new opportunities to build wealth and spur job growth while increasing our political participation and educational attainment," stated Maria del Pilar Avila, chief executive officer of the Alliance.
American Latinos not only played an important role in the electoral process, the country's largest minority group continues to be key to U.S. economic recovery and expansion. Yet, diversity efforts lag in some vital sectors that play an important economic role, particularly in the corporate boardroom and executive suite. Latino representation on corporate boards of directors will be the focal point for the Corporate Board Leadership Session and Reception, presented in collaboration with the Hispanic Association on Corporate Responsibility (HACR). For more information on the 12th Annual Wall Street Summit, please visit our website –http://www.naaonline.org.