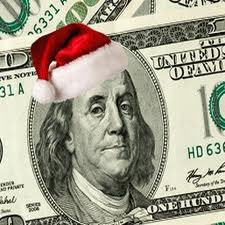 Consumers may shop more during the holiday season and this increase in transactions may put them at a higher risk for identity theft or fraud warns the Better Business Bureau serving Chicago and Northern Illinois (BBB).
The BBB offers these tips to consumers on how to prevent fraud:
Keep track of what credit cards you are using and which ones have become inactive. Be sure to close any credit card accounts that are no longer necessary.
Be sure to check your account statements frequently, especially around the holidays when shopping increases. If there are any fraudulent charges deal with them immediately.
Make sure to shred any bills or offers for pre-approved credit cards.
Steps to take if you have experienced fraud:
Contact local law enforcements and report the fraudulent activity and file a report.
Contact you bank and financial companies to alert that fraud has taken place. Work with the company to reset new pin numbers and get new cards. Also, if a check has been alert the bank to stop accepting all checks.
Every so often check your credit report on www.annualcreditreport.com to monitor the activity and make sure that there are not any red flags.
Steps to take if you experience fraud with an online company:
First, be aware what information was saved in your online profile with the company. If credit card information was saved in the profile, be sure to cancel your card and alert your bank for possible fraudulent activity.
If the email saved in the profile is your main one, be especially on the look out for scams and viruses that could be targeting you.
If there was information included in your profile such as your social security number seek theft protection. Companies should not have asked for your social security number to begin with and contact the company to cover the costs of identity theft. For more advice on finding reputable businesses around the holidays, visit www.bbb.org.