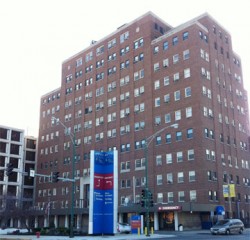 Sinai Health System and Holy Cross Hospital are pleased to announce the successful completion of a review and approval process that began in the spring of 2012. Effective this week, Holy Cross joins Sinai Health System.
Sinai and Holy Cross Hospital are organizations with strong legacies of caring and service that span over nine decades. The institutions share a mission to serve many of Chicago's most economically challenged communities by providing essential access to high quality and compassionate healthcare and social services for a large number of individuals living on Chicago's west, south, southwest and near north sides.
As a member of Sinai Health System, Holy Cross Hospital will remain a Catholic hospital and fully comply with the United States Conference of Catholic Bishops Ethical and Religious Directives for Catholic Healthcare. The Sisters of St. Casimir will continue as the religious sponsor of Holy Cross Hospital.