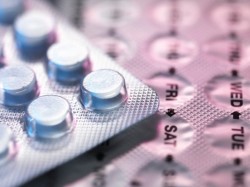 The National Latina Institute for Reproductive Health, the only national organization working on behalf of 24 million Latinas, their families and communities in the U.S., released the following statement on the Centers for Disease Control studies on emergency contraception use and birth control use over time:
"Latinas face higher rates of unintended pregnancy, and we know that Latinas often skip taking birth control because of cost. These results underscore our community's continuing need for expanded access to contraception, including emergency contraception and highly effective methods like intrauterine devices.
These studies show that Latinas are more likely than their white peers to use emergency contraception because of unprotected sex, that Latinas are less likely to use highly effective methods of reversible birth control and more likely to have never used a condom during sex. Taken together, these studies clearly highlight a continuing need to expand access to all methods of contraception for Latinas."
The study noted 59 percent of Latinas reported using emergency contraception because they had unprotected sex, compared with 43 percent of white women. Only 75 percent of foreign-born Latinas and 89 percent of U.S.-born Latinas have had a partner use a condom during sexual intercourse, compared with considerably higher statistics for white (96.5 percent) and black (95.7 percent) women.