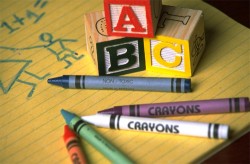 Mayor Rahm Emanuel and Chicago Public Schools (CPS) CEO Barbara Byrd-Bennett announced that for the first time, every CPS school will offer full-day kindergarten starting next school year. Mayor Emanuel and CPS CEO Byrd-Bennett are now ensuring that all incoming students have access to full-day kindergarten by making it a budget priority. This $15 million investment builds upon CEO Byrd-Bennett and Mayor Emanuel's commitment to support high-quality early childhood education as a vital and integral part of providing every student with the education they deserve to excel.
Children who attend a quality, full-day kindergarten demonstrate notable academic advantages in later years over students who did not, including more independent learning, classroom involvement and productivity. However, Illinois school districts are not required to fund full-day kindergarten.
Over the past two years CPS has steadily expanded access to full-day kindergarten, adding 6,000 additional seats in last school year alone, bringing the total number of students with access to full-day kindergarten up to 26,500. But with this change, CPS will move from guaranteeing only a half-day kindergarten in elementary schools to guaranteeing a full-day for the approximately 30,700 children entering CPS each year.
This announcement is part of strategic efforts led by Mayor Emanuel and CEO Byrd-Bennett to ensure that Chicago's schools are providing every child with a high-quality education.