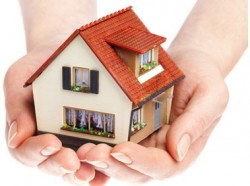 With the seven percent Expanded Homeowner Exemptions (EHE) expiration looming residents are facing the prospects of paying more on their property tax bills. Hoping to once again shield residents from this potentially unaffordable surge, local lawmakers are fervently working on legislation to increase the amount of standard savings on Homeowner and Senior Exemptions. "Although homeowners will continue to automatically receive the benefits of the standard Homeowner Exemption, they will see increases in their bills when the seven percent savings is gone," Cicero Assessor Emilio "Emo" Cundari explained.
Homeowners in the north and south suburbs will see the increases in 2014 and 2015 respectively, the year in which the seven percent provision expires for each particular triennial district. Per Cundari, under the new bill, the standard Homeowner Exemption would be increased from $6,000 to $7,000. The Senior Exemption amount would rise from $4,000 to $5,000. The projections show that these increases in exemption savings may potentially save taxpayers several additional hundreds of dollars on their second-installment tax bills.
Cundari is urging homeowners contact their elected officials to encourage them to vote 'yes' for this important legislation. Contact information for local elected officials may be found at www.ilga.gov. You can also contact Cicero Town Assessor Cundari at 708-656-3600 ext. 224 or 225 for more information. Senate Bill 1894 is being sponsored by Senator Toi Hutchinson (D-40).