By: Daniel Nardini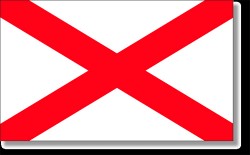 The Southern Poverty Law Center has documented that many schools in the State of Alabama are not complying with a federal judge's order not to require the Social Security numbers of parents of school-age children. Two years ago, the Alabama legislature passed House Bill (HB) 56 that among other things required the parents of all school-age children to provide their Social Security numbers. The move was to prevent undocumented parents from enrolling their children in public schools. The Southern Poverty Law Center filed a suit against HB 56, arguing that it violated privacy laws and singled out Latinos. So far, a federal judge has ruled requiring parents of school-age students should not be enforced pending further court challenges.
Nevertheless, the Southern Poverty Law Center has found that most public schools in Alabama are not in compliance with this order, and has informed Alabama Superintendent of Schools Thomas Bice of this. According to information obtained by the Southern Poverty Law Center, many schools are requiring Social Security numbers, and threatening those parents who do not give them. The effect for many Latinos and immigrants has been chilling—many Latino students who had been enrolled before HB 56 was passed are now not presently enrolled in Alabama public schools. Many immigrants are also not currently enrolled in Alabama public schools. We are not just talking about children of the undocumented but also children of legal immigrants and legal Latino parents. Many Latinos fear that whatever information they might give could be used against them.
It is not just this part of the law, but but the whole package that constitutes HB 56 passed by the Alabama legislature that has scared so many Latinos—many of whom have left the state. Many justifiably fear they are being persecuted by the state for either being undocumented or being Latino. The law simply gave not only the state but also private employers and even local police the right to discriminate against anyone who is Latino. But since Alabama public schools still receive federal money for being open at least the state could not get away with throwing out Latinos altogether. Still, the law has forced many Latino and other immigrant students out. Despite the talk of immigration reform in Washington, D.C., the clock remains turned back in one place against Latinos and immigrants.