By: Daniel Nardini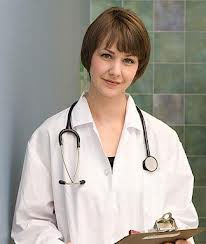 Over the past five years, more and more doctors have been leaving Puerto Rico for the United States. The reasons are not hard to figure—much higher pay and insurance companies that will cover doctors' insurance claims. Since 2009, over 2,000 doctors have left Puerto Rico (according to the Puerto Rico Medical Licensing and Studies Board). Most of those who left were primary care physicians and hospital specialists. Hence, the number of doctors has dropped from 11,397 to 9,950. In Puerto Rico, primary care doctors and family practitioners earn $72,000 a year on average, whereas in the United States they can earn $180,000 a year on average. The data shows that the doctor drain is getting worse. The number of anesthesiologists, for example, has dropped from 300 to 100, and the number of cardiologists has dropped from 400 to 150.
Hidden in the numbers is the loss of quality care. Many of the island's best and most talented doctors have left or are leaving. This leaves many young, less experienced doctors available for the general Puerto Rican public. Some in the Puerto Rican Congress have proposed legislation to make it mandatory for those doctors who have graduated from medical school to stay in Puerto Rico to complete their residency. While this may help, it is not enough of a solution. This measure will not stop current physicians from leaving, and will not stop those doctors working to gain their residency to leave for the United States once they have fulfilled their residency requirements. For ordinary Puerto Ricans, it means that now they will not only not be able to see a doctor so easily in any part of Puerto Rico, but may have to buy a ticket to go see a doctor in the United States.
The requirements within the Affordable Health Care Act (also called Obamacare) cannot be fulfilled by Puerto Rico starting in 2014. Puerto Rico will not have anywhere enough primary care doctors. Currently, there are roughly 7,000 primary care doctors in Puerto Rico—wholly inadequate for a population of 3.7 million. On top of this, there are an estimated 670,000 Medicare recipients. Who will provide care for all these people? For ordinary Puerto Ricans, this is a catastrophe, and a situation that will not get any better under the Affordable Health Care Act.