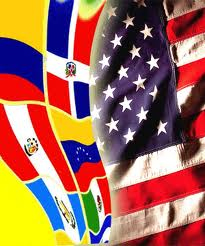 El 7 de mayo del 2013, las principales organizaciones latinas del estado, incluyendo Illinois Latino Family Commision (ILFC), Illinois Associatioin of Hispanic State Employees (IAHSE), Latino Policy Forum (the Forum), Mexican American Legal Defense and Education Fund (MALDEF), Hispanic Illinois State Law Enforcement Association (HISLEA), Illinois Latino Council on Higher Education (ILACHE), League of United Latin American Citizens (LULAC), NACLAC – Hispanic Council on Latino Advancement; Illinois Latino Agenda (Convocado conjuntamente por Latino Policy Forum y Mexican Legal Defense and Education Fund (MALDEF); La Red Mexicana de Líderes y Organizaciones Migrantes y otros, convocados conjuntamente por Latino Unity Day en el Capitolio para exhortar a los legisladores a hacer una inversión en el futuro del Estado invirtiendo en la comunidad latina.
Más de 100 proveedores latinos, empleados estatales, abogados y comerciantes se reunieron en la Capital del Estado para abogar por mayores inversiones en la comunidad latina. Los latinos son la presencia creciente del estado – más de dos millones de latinos llaman ahora a Illinois su hogar y uno de cada cuatro niños menores de 18 años es latino y muchos latinos están construyendo comunidades fuera de los límites tradicionales de Chicago y extendiéndose a los suburbios y otros centros de la ciudad alrededor del estado, incluyendo Aurora, Waukegan, Rockford y Rock Island. La población latina creció en más de 500,000 mientras otras importantes poblaciones han decrecido.
"Los latinos son una proporción importante de la población joven de Illinois de hoy", declaró la Dra. Layla Suleiman González, directora ejecutiva de la nueva Comisión Familiar Latina establecida en Illinois, "Es inevitable que seamos una fuerza importante en conformar el futuro del estado; pedimos una inversión en nuestra comunidad para que los niños, jóvenes, empleados y comercios latinos tengan acceso equitativo a recursos estatales, incluyendo educación, empleo, subsidios, contratos y nombramientos a juntas y comisiones".