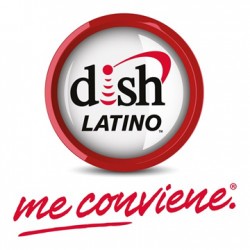 DishLATINO kicked-off its first ever, nation-wide search for talented Latinos to star in a national commercial. If chosen, three current subscribers of DishLATINO have the opportunity to also win $5,000.
DishLATINO is searching for three "stars" to record and submit a video that shares why they love their DishLATINO service. Customers can participate in this competition by visiting http://dishlatino.com/nuevaestrella and uploading a video up to 30 seconds long that details their passion for the DishLATINO brand. The contest officially closes on July 15, 2013 at 11:59 p.m. MST.
To enter:
(1) Choose a Theme. Record a video without insults, profanity or negative connotations. You may not mention the competition by name. Be sure to wear proper attire and communicate a positive message.
(2) Record Your Video. Use your cell phone, a video camera, computer, or any electronic recording device. Stand against a solid background. Use one of the following formats for your video: .avi (AVI Video), .mov (QuickTime Movie), mp4 (MPEG-4 Video), .m4v (MPEG-4 Video). The video submission is limited to 30 seconds. The video file size should be under 6 MB. Name your video, "The new star of DishLATINO."
(3) Upload your Video. As soon as your video is approved and uploaded to the website, you will receive a confirmation via email. For more information and the full contest rules visit, http://dishlatino.com/nuevaestrella.