Por: Ashmar Mandou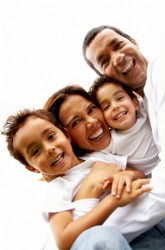 La Oficina de Servicios de Inmigración y Ciudadanía de E.U. del Alcalde (USCIS) ofrecerá una serie de talleres de ciudadanía para compartir información sobre el proceso de naturalización en ciertas bibliotecas Públicas de Chicago. Estos lugares serán conocidos como "Citizenship Corners" y "Citizenship Hubs" recurso vital para garantizar que los residentes obtienen la guía apropiada en el proceso de ciudadanía.
"Queremos asegurarnos de que nuestros residentes tienen los recursos necesarios para convertirse en ciudadanos naturalizados", dijo el Alcalde Rahm Emanuel durante una conferencia de prensa el lunes en la mañana. "Brindando ayuda gratuita a los residentes, en su idioma natal, podemos encaminarlos en la dirección correcta para que puedan continuar su camino hacia la ciudadanía y protegerlos de cualquier riesgo de fraude al consumidor".
De acuerdo al Departamento de Homeland Security (DHS), actualmente hay 370,000 residentes permanentes legales, elegibles para convertirse en ciudadanos en el Estado de Illinois y cerca de 200,000 de ellos viven en la Ciudad de Chicago.
"Los Rincones de Ciudadanía" estarán disponibles en 12 bibliotecas, para diseminar publicaciones de USCIS en los idiomas más hablados en Chicago. Además, 17 Centros de Ciudadanía" se afiliarán a la Junta de Apelaciones de Inmigración (BIA), grupos de servicios legales reconocidos y organizaciones comunitarias, para ofrecer clases de inmigración e Inglés como Segundo Idioma (ESL) y talleres de ciudadanía. "Como recursos confiables de toda comunidad, las bibliotecas son la alternativa perfecta para ofrecer esta importante información", dijo el Comisionado de Bibliotecas, Brian Gannon.
Como componente de la afiliación, más de 50 bibliotecarios fueron entrenados en recursos de ciudadanía por personal de USCIS y sus afiliados comunitarios. Las siguientes sucursales de la Biblioteca Pública de Chicago ofrecerán Rincones y Centros de Ciudadanía.
Rincones de Ciudadanía (Citizenship Corners)
Austin-Irving; Budlong Woods; Richard J. Daley; Dunning; Gage Park; Garfield Ridge; Mayfair; McKinley Park; Scottsdale; South Chicago; West Belmont; West Town.
Centros de Ciudadanía (Citizenship Hubs)
Back of the Yards (Otoño del 2013); Bezazian; Brighton Park; Chicago Lawn; Chinatown; Edgewater; Humboldt Park; Little Village; Lozano; Northtown; Portage-Cragin; Rogers Park; Toman; Sulzer Regional; Vodak East Side; West Lawn; Harold Washington Library Center.
La Biblioteca Pública de Chicago espera continuar ampliando los Centros y Rincones de Ciudadanía a bibliotecas adicionales. Para más información sobre recursos de ciudadanía, visitar www.chicagopubliclibrary.org.