By: Carmen Lopez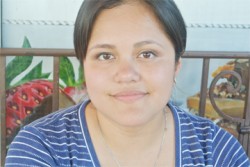 The Parental Notice of Abortion Act requires women under 17 years-old to have parental consent when seeking an abortion. The Illinois Supreme Court decided that the act was constitutional. The act requires doctors to notify parents up to 48 hours before the abortion is performed. There is concern that the act will put many teens in danger. Claire Denton-Spalding a Communications and Policy Associate at Mujeres Latinas en Acción released a statement on behalf of the organization.
"Mujeres Latinas en Acción is disappointed in the Illinois Supreme Court for upholding the Parental Notice of Abortion Act, which risks the health and safety of young Latinas and other women across the State of Illinois. We are concerned about the young women who live in abusive households and could face physical or emotional violence or homelessness as a result of notifying their parents," said Denton-Spalding.
Question: What do you think about the Parental Notice of Abortion Act? Should parents have control whether or not their daughter can get an abortion?
"I am more pro-life, so I think that they should tell their parents because they might end up somewhere dangerous. You never know where they might be going and if they are having the procedure done there because it's cheap," said Yadira Diaz.
"If it is a case of rape then the parents should have an input on what is going on, but it's kind of dangerous if you are allowing a teen to make this huge decision," said Jessica Diaz.
"It is her body and if she consciously got herself in that situation then why can't she decide whether or not to have an abortion on her own," said Evelyn Banos.