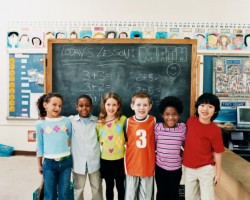 The Chicago Board of Education on Wednesday voted to pass the Chicago Public Schools' (CPS) proposed operating budget for Fiscal Year 2014 (FY14), which maintains CPS's commitment to provide a high-quality education for every student in every neighborhood while filling a historic $1 billion deficit driven in large part by a $405 million increase in pension payments due to a lack of pension reform in Springfield.
The draft FY14 operating budget was released on July 24. Since then, CPS has held three public hearings, presented the budget at a City Council Committee on Education and Child Development hearing, and conducted briefings with aldermen and legislators.
The FY14 operating budget uses nearly $700 million in one-time reserves and $112 million in central office, administrative and operations spending reductions to fill the $1 billion deficit. This is in addition to nearly $600 million in central office spending cuts since 2011. The budget maintains previous commitments to the Full School Day, expansion of early childhood education and Full-Day Kindergarten, and new commitments to expanded IB and STEM programs throughout the District. The Board voted on the final FY14 operating budget at its August meeting. The budget passed on a unanimous vote of seven to zero. For additional information on the FY14 operating budget, view CPS's budget overview presentation at www.cpsboe.org.