By: Blanca Flores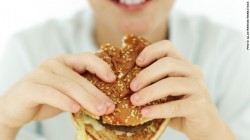 It is important to stay active to stay healthy and to also have fun! Who says working out is boring? If you would like to learn more about different workout classes or activities for you or someone in your family, check out these organizations that are helping Chicago youth stay healthy.
Girls on the Run
girlsontherun.org
Girls on the Run is a nonprofit that helps little girls from 3rd to 8th grade. They provide two different programs to help the girls. Girls from 3rd to 5th grade take part of a ten week program. Girls in 6th to 8th grade take part of a 12 week program with 24 lessons. Once the girls complete the programs, build up their confidence and learn more about team work, they run a 5K. The primary goal of this program is to make girls want to stay fit and healthy.
Want to run too? Girls on the Run looks for volunteers to run along the girls, if interested check out their website.
Girls in the Game
girlsinthegame.org
Girls in the Game provides different ways for girls to play sports and work together.
Girls 6 to18 are given to opportunity to stay in this program year round, keeping them away from the streets and helping them stay on track with their goals. Summer camp and afterschool programs keep the girls learning and gaining new skills. A sample afterschool curriculum PDF is available online for you to check out their activities.
Gary Comer Youth Center
gcychome.org
Finding different activities to get involved in at the Gary Comer Youth Center is not so hard. Team sports, fitness and nutrition classes, as well as personal training are provided. Youth Center members ages 14-18 can also take part of the Green Teens and Leaps and Bounds Programs. Green Teens allows the youth to work in the garden and practice culinary arts in the center's kitchen. Leaps and Bounds is a program that helps 9th graders prepare for high school and gives them the opportunity to serve the community while gaining new skills.
Chicago Park District MEND Program
MEND Mind, Exercise, Nutrition, Do it!
Children ages 7-13 can become part of the MEND program that is going on nationally to help avoid obesity. Children are taught to eat healthy and change their unhealthy habits while given the opportunity to play games and exercise.
This is a 10 week program and the location and dates vary. For more information call (312)742-7529.
Lawndale Christian Health Center
lawndale.org
Weight training, group classes and more!
A few of the youth classes available at the health center include Tae-kwon-do, soccer, and hip hop. There are also classes for seniors; one of these is Exercising with Arthritis. Zumba, cardio punch and indoor cycling are also some of the group classes provided at the Lawndale Christian Health Center.
For more information about the fitness center you can call (872)588-3200
Diabetes Empowerment Center
block-by-block.org
773-342-0855
To stay fit you don't need to run or bench press. Find different ways to stay active. The Diabetes Empowerment Center's Muevete Program provides different ways of staying active including Zumba, Pilates, Yoga, Tai Chi, biking and walking. Two treadmills are also available.
The Diabetes Empowerment Center also has a program called Health and Diabetes. This program has the tools people need to learn more about diabetes. They have healthy cooking classes and talk about medication with professionals that visit to answer any questions.