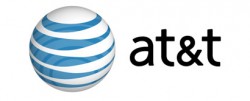 AT&T's diversity, community programs, and work with minority-owned businesses make the company a great place to work according to Hispanic Business Inc., which recently named it the Best Company for Diversity.
AT&T made the No. 1 spot on the HispanicBusiness 2013 Best Companies for Diversity list. The honor is based on AT&T's community participation, hiring and retention of diverse talent, and for including minority-owned business in its supply chain.
AT&T's employee base consists of 38 percent women and 39 percent people of color. Four of our top executives are Hispanic, including Ralph de la Vega, president and CEO of AT&T Mobility. Thus far in 2013, our Hispanic/Latino employee group, HACEMOS, presented $261,500 in scholarships to high school students. In total, HACEMOS has presented more than $2.5 million in scholarships since 1999.  Every year, they host High Technology Day, a national event for middle and high school students who are at risk of dropping out. At this event, students learn about the rewarding careers in science, technology, engineering and math. More than 15,000 students have participated in the program since 1999.