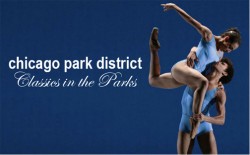 El Distrito de Parques de Chicago, en colaboración con el Departamento de Asuntos Culturales y Eventos Especiales de Chicago, anuncia programas actualizados de Kalapriya Center for Indian Performing Arts y en Spirit and Shanta. Las actuaciones son parte de la serie interdisciplinaria Clásicos en los Parques que presenta compañías locales en una interpretación eclética de ballet la forma de arte tradicional de todo el mundo. Todas las actuaciones son de admisión gratuita. La disponibilidad de entrada es según llegada. A continuación algunos de los eventos de Classics in the Parks:
Sara Ranganathan y Gana Ranganathan
Viernes, 15 de noviembre, a las 7:30 p.m.
Conservatorio Garfield Park, 300 N. Central Park Ave., 773-638-1766
No se requiere reservaciones por adelantado para ninguna de las actuaciones y talleres.
Lyon Leifer y Shyam Kane
Jueves, 23 de Nov., 6-7:30 p.m. taller
Sábado, 23 de Nov., 3 p.m. actuación
Broadway Armory, 5917 N. Broadway, 312-742-7502
Charu Swaminathan and Ajit Deshmukh
Sábado, 7 de Dic.,
9 a.m. – 5 p.m., demostraciones de baile/talleres
5:30 p.m. actuación
Hamilton Park, 513 W. 72nd St. 312-747-6174
Clásicos en los Parques es presentado como parte de una contínua colaboración entre el Departamento de Asuntos Culturales y Eventos Especiales y el Distrito de Parques de Chicago. Para más información sobre su Distrito de Parques de Chicago, visite www.chicagoparkdistrict.com o llame al (312)742 PLAY (7529) o (312) 747-2001 (TTY)