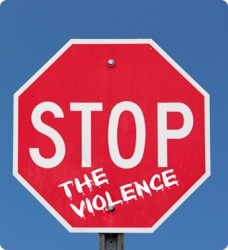 Last week, 400 leaders from local churches and organizations across Cook County gathered to launch the Reclaim Campaign, a partnership of two faith-based social justice organizations, Gamaliel Metro Chicago and the Community Renewal Society. Joined by Cook County Board President Toni Preckwinkle and members of the County Board, the community leaders called for the County to invest in community based violence prevention strategies, including creating Restorative Justice Peace Hubs. The Coalition is calling for Cook County to find savings by reducing the number of non-violent detainees housed in the Cook County Jail, which is currently beyond its capacity.
Restorative Justice Peace Hubs, located in local faith communities and other trusted neighborhood institutions can work to address violence proactively by engaging with young people coming into conflict or at risk of coming into contact with the criminal justice system, as well as serving as alternative mechanisms to address harm once it has been committed and to restore people into relationship with their communities. The campaign points out that 90 percent of the detainees in the jail are still awaiting trial and 70 percent of them are accused of non-violent offenses. The population of the jail has skyrocketed as the criminal courts have slowed the time it takes them to process cases and continue to impose cash bonds on far more people than other Counties. This results in an ever-growing jail population, at the cost of $143 per detainee per day to the County.
At the meeting, Cook County President Toni Preckwinkle committed her support for the Reclaim campaign's call to reduce the population of the jail and invest in violence prevention strategies. The Reclaim Campaign plans to move forward and pass a resolution in the County Board of Commissioners in support of its proposal. The leaders also are planning to meet with State's Attorney Anita Alvarez, Chief Judge Timothy Evans, and Sheriff Tom Dart to urge them to take action to reduce the jail population.