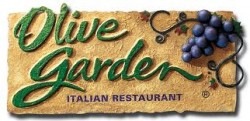 In celebration of National Military Family Appreciation month, Olive Garden is saluting military families throughout November by offering special restaurant discounts and partnering with the United Service Organizations' (USO) United Through Reading Program to help military families maintain close bonds during deployment. Olive Garden is honoring military families during November by:
Donating up to $100,000 to the USO to support the United Through Reading program, which will help 15,000 deployed military parents share special story-time moments with their families back home.
Providing a 10 percent discount for current members of the military and their families during the month of November.
Providing a free entrée from a special menu for all Veterans and current military members on Veterans Day, Nov. 11, and a 10-percent discount for family members dining with them on that day.
For every person who shares Olive Garden's United Through Reading post on the restaurant's Facebook page during November, Olive Garden will donate one book to United Through Reading, up to 15,000 books valued at $100,000.